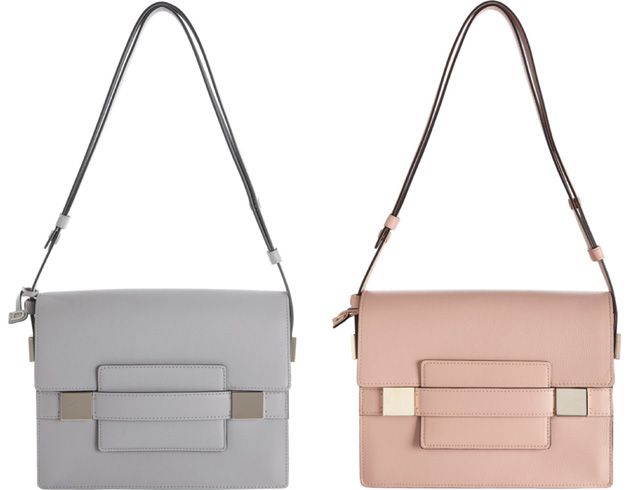 Ph. via purseblog.com
Every day I walk to school via the Royal Galleries in Brussels. And every day I see it. My dream bag. The Delvaux Madame .. I can't resist peeking through the Delvaux window every single time - the shop assistants must think I'm a little nuts by now. The chance I will ever own a Madame is minimal (even if I had the money I still couldn't decide on the color!), but I keep on visiting them, like the nutty girl I am ..

Is it just me or is this Delvaux Madame a (not that) far cousin of the Prounza Schouler (PS) 11? Both are elegant, beautifully crafted, box shaped, structured bags, both come in a gazillion colors and both are well on their way of getting a mythical IT-bag status. And, I love both! It must be boxy-bag-o'-clock ..