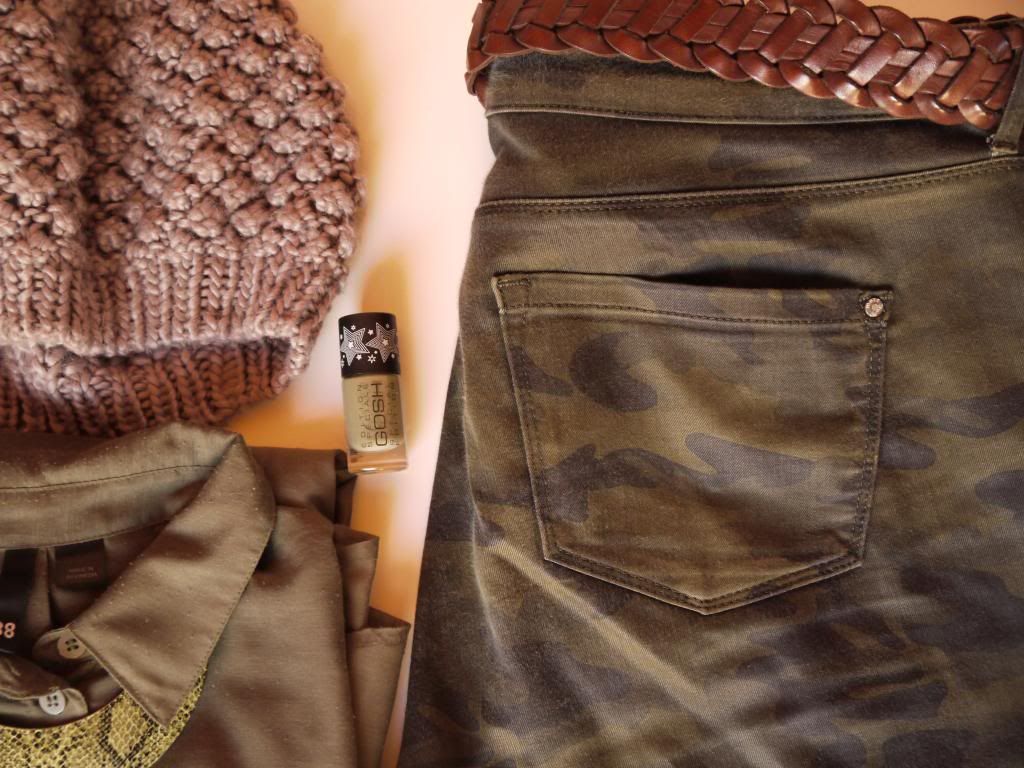 Camo skinnies: Topshop Tall | Belt: Massimo Dutti | Beanie and semi-sheer shirt: H&M | Snake necklace: Six | Nail polish: Gosh (616 Lazy Green) | My little sister's cactus
It's no secret I love the non-colours. Not only movies and photographs look good in black and white, I do well in them too!
There are however some exceptions on this greyscale love affair of mine:
Nudes, mint (do you remember
this post
?) and burgundy can make my heart skip a beat as well. And then there's khaki. It never ceases to remind you of the army and those tropic suits people wear on safari. But somehow that's okay, and I wear it,
over
and
over
(and over?) again ..
Do you have colour love affairs that never tane?